Every year, across the globe, people celebrate a new beginning. Leaving the past behind and looking toward the future, we cheer, hug, and toast to hope.
If you've decided to celebrate with French-speaking friends or in a French-speaking place this year, you'll need to learn a few handy expressions to join the fun. Going to a party in Québec, to a nightclub in Nice, or firework watching on the Champs-Élysées?
We've compiled a list of Happy New Year quotes in French, along with the main traditions in different francophone countries. Oh, and songs, of course. Keep reading and get ready to welcome the Nouvelle Année in style!
How to say Happy New Year in French
Wondering how to say Happy New Year in French? The most common expression is "Bonne année." Piece of (New Year's Eve) cake!
Happy New Year in French pronunciation
Not sure of how to say it? Check out this helpful video. When you've practiced enough, continue with the table below and find out other expressions for Happy New Year wishes in French. From La Réunion to Québec, we have you covered!
EnglishFrenchIPACountry (if applicable)Happy New Year!Bonne année !bɔn aneə !EverywhereHappy and joyful New Year!Bonne et heureuse année !bɔne (ø)ɾøzə aneə !EverywhereHappy New Year's Eve!Bon réveillon du Nouvel An !/Bon réveillon de la Saint-Sylvestre !bõ ɾevɛjõ dy nuvɛl ɑ̃ !/bõ ɾevɛjõ də la sɛ̃-silvɛstɾə !EverywhereHappy Lunar New Year!Joyeux Nouvel An lunaire !ʒwajø nuvɛl ɑ̃ lynɛɾə !EverywhereCheers to the New Year!Trinquons à la nouvelle année !tɾɛ̃kõz‿ a la nuvɛl aneə !EverywhereHappy new year, my friend!Bonne année, mon ami(e) !bɔn aneə, mõn‿ ami(ɛ) !EverywhereMerry Christmas and Happy New Year!Joyeux Noël et bonne année !ʒwajø noɛle bɔn aneə !EverywhereHappy New Year, to your good healthBonne année, bonne santébɔn aneə, bɔnə sɑ̃teFranceHappy New Year 2023Bonne année 2023bɔn aneə 2023EverywhereHappy holidaysJoyeuses fêtesʒwajøzə fɛtəEverywhereIt's the New YearC'est la nouvelle année/C'est le nouvel ansɛ la nuvɛl aneɛ/kɛ lə nuvɛl ɑ̃EverywhereI wish you a very happy New YearJe vous souhaite une très bonne annéeʒə vu suɛt ynə tɾe bɔn aneəEverywhereHappy New Year, big noseBonne année, grand nezbɔn aneə, gɾɑ̃ neQuébecHappy New YearBon lannébõ laneWest IndiesHappy New YearBone-érèz anébɔn-eɾɛz‿ aneRéunion
New Year's French traditions in French speaking countries
Although most countries celebrate New Year's Eve, traditions are not the same. Below are a few fun traditions of the francophone world you might want to experience!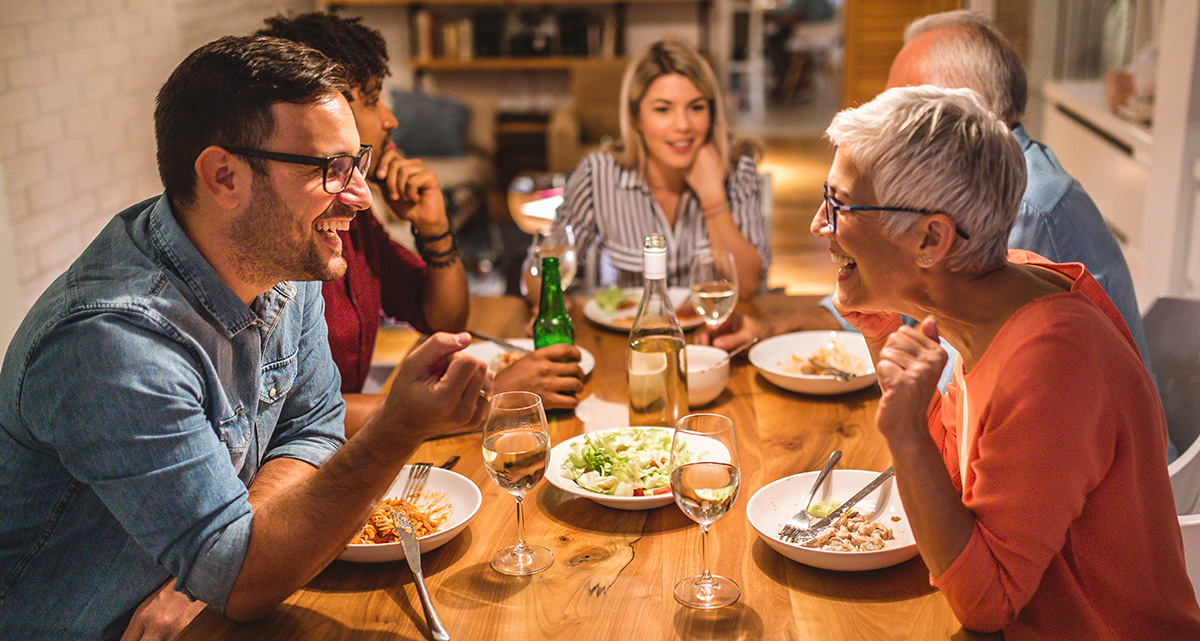 New year traditions in France
On New Year's Eve, most French people have dinner with family and friends. Some rent a cabin at a ski resort and enjoy a fondue or raclette. Foie gras, snails and oysters are also popular.
They party at home, in the street or in a nightclub. At midnight, they toast to the New Year and throw streamers and confetti. Some launch fireworks. As in many other countries, they kiss under the mistletoe — it might be time to use one of these phrases if you plan to declare your love!
New Year's Day is usually a family day.
New Year's traditions in other French speaking countries and territories
West Indies
For many, New Year's Eve is synonymous with winter. But did you know that you can celebrate New Year's Eve in France… at the beach? In the West Indies, illuminated palm trees replace the traditional "sapin".
The new year is a sign of renewal, especially for the elders who spend New Year's Eve cleaning up their house and cooking for New Year's Day. At midnight, they throw lentils, beans and other seeds as a symbol of wealth. Many families still wake up early to go to the first Mass of the year!
Québec
According to tradition, children wake up early on New Year's Eve to wake up their grandparents! They share a family meal and sing together.
On New Year's Day, many take a Polar Bear plunge in the sea or a lake! Come on, don't get cold feet!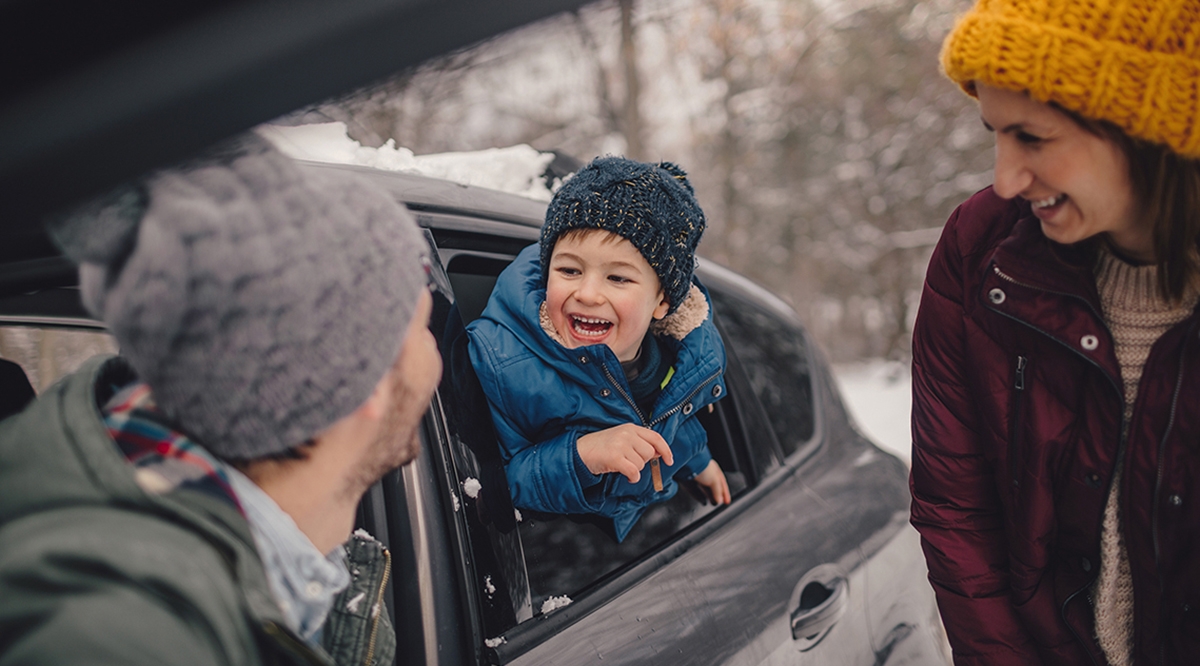 New Year resolutions in French
Ah, the famous New Year's resolutions… Whether they last a full year or 24 hours — well done in any case — below are a few common resolutions you might want to share with your francophone friends. Of course, this list is non-exhaustive!
EnglishFrenchIPATake a social media breakFaire une pause des réseaux sociauxfɛɾ ynə pozəde ɾezo sɔsjoDrink less wine/beer/coffee.Boire moins de vin/bière/café.bwaɾə mwɛ̃ də vin/bjɛɾɛ/kafe.Exercise more.Faire plus d'exercice.fɛɾə ply dɛgzɛɾsisə.Learn a new skill or hobby.Apprendre une nouvelle compétence ou un nouveau passe-temps.apɾɑ̃dɾ ynə nuvɛlə kõpetɑ̃s u œ̃ nuvo pasə-tɑ̃.Live life to the fullest.Vivre pleinement sa vie.vivɾə plɛnəmə sa vjə.Spend more time with family and friends.Passer plus de temps en famille et avec ses amis.pase ply də tɑ̃z‿ɑ̃ famijet‿ avɛksez‿ ami.Go outside and enjoy fresh air more.Sortir et profiter davantage du plein air.sɔɾtiɾe pɾɔfite davɑ̃taʒə dy plɛ̃n‿ ɛɾ.Read more books.Lire plus de livres.liɾə ply də livɾə.Learn French.Apprendre le français.apɾɑ̃dɾə lə fɾanse.Travel more.Voyager davantage.vwajaʒe davɑ̃taʒə.
Happy new year in French song
Yes, it's tacky. But embrace it. So here comes "Bonne année" from La Compagnie Créole, a legendary band from the West Indies and French Guiana. Allez, tout le monde chante !
January in France: cards, money, and cake
If you receive a Happy New Year greeting card at the end of January and you think your French friend is fashionably late… he or she is not! In France, you have the whole month of January to send your best wishes for the New Year. In fact, most people will send a greeting card in January but not for Christmas.
Another tradition that might seem surprising: Les étrennes. This goes back to Antiquity, when the Romans offered sweets to their family and friends to wish them a pleasant rest of the year. Nowadays, grandparents or elder relatives give children some pocket money or a small gift, typically on the first days of January. This is also the time to thank people for their hard work, for example, a concierge in a building, the firefighters or the local cleaners.
And last but not least, the oh-so delicious "Galette des rois". This brioche or frangipane cake is eaten on Epiphany day. It's traditional to hide a small gift in the cake (called "fève"). The lucky one who finds the "fève" in their slice is the Queen or King for the day, and gets to wear a crown.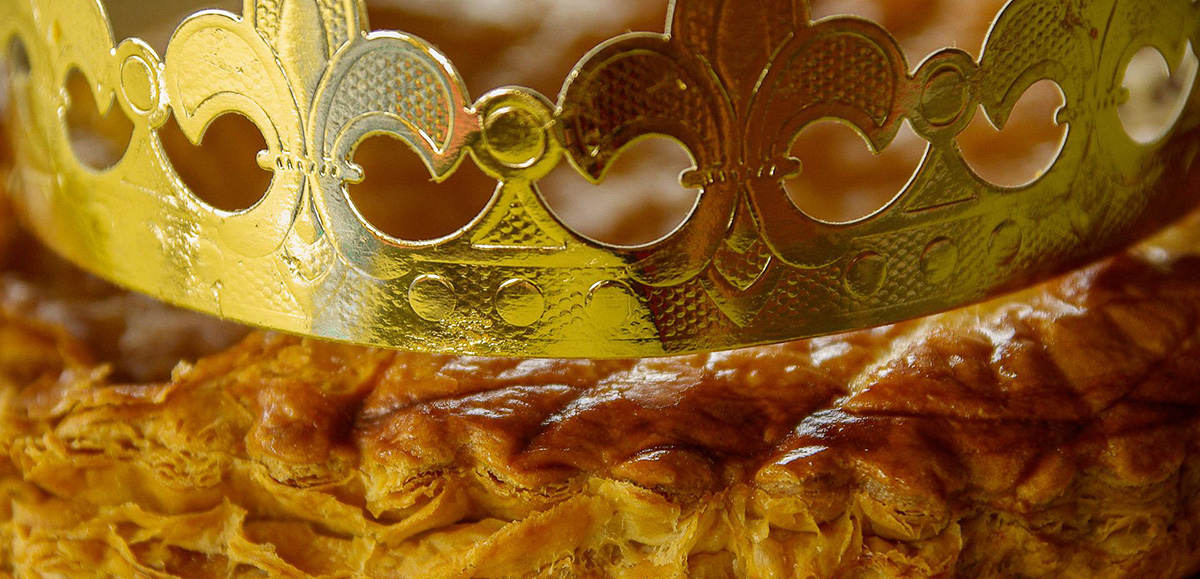 Traditions, culture and idioms are a key part of language learning
So, if you are learning French online, try to take it outside of the classroom. Next New Year's Eve, you could try to plan a trip in a francophone country. You'll apply what you've just learned, and have a lot of fun at the same time. Pour commencer l'année du bon pied !